Top Tips For Your Wine Country Wedding
It is officially wedding planning season and if you're envisioning a location packed with beautiful scenery, incredible food and wine, and plenty of space for your loved ones to gather, then Sonoma County is the place to be! There are only a few places across Sonoma and Napa that are allowed to host weddings, and family-owned Trentadue Winery is proud to be a top wedding venue destination for a Wine Country Wedding.
Brides-to-be have a lot of details to consider when wedding planning. We've put together our Top Tips to consider as you gather together your closest friends, family, and loved ones for a day of romance, fun, and amazing food and wine!
Know What's Included In Your Venue
You've saved and set aside the budget for your big day…but what you might not realize is all the hidden costs that come in to planning your dream wedding.
That's why it's so important to choose a venue that includes your most essential amenities. Outdoor weddings are a beautiful concept…until you have to pay for extra essentials like furniture, and even bathrooms.
Trentadue Winery's wedding experience is designed for the ultimate luxury for a wine country venue…everything is ready for you! Our wedding experiences includes chairs, tables, and even wine barrels to capture the perfect vineyard vibe. Essential facilities like onsite bathrooms and a full on-site commercial kitchen for the caterer are ready to go. And outdoor lighting is already in-place so you can dance with your guests outside under the South Arbor or inside on the polished pavilion dance-floor as the sun sets on your perfect day
Little costs like décor and floral design can add up, so it's important to get the details up front when it comes to the unexpected costs. With Trentadue as your wedding venue, our vineyards in Alexander Valley offer a naturally beautiful venue that doesn't require added decoration…use the natural beauty of our family to your benefit! Take a sneak-peek at the Trentadue Wedding Brochure for details to start planning your budget with our inclusive wedding experience.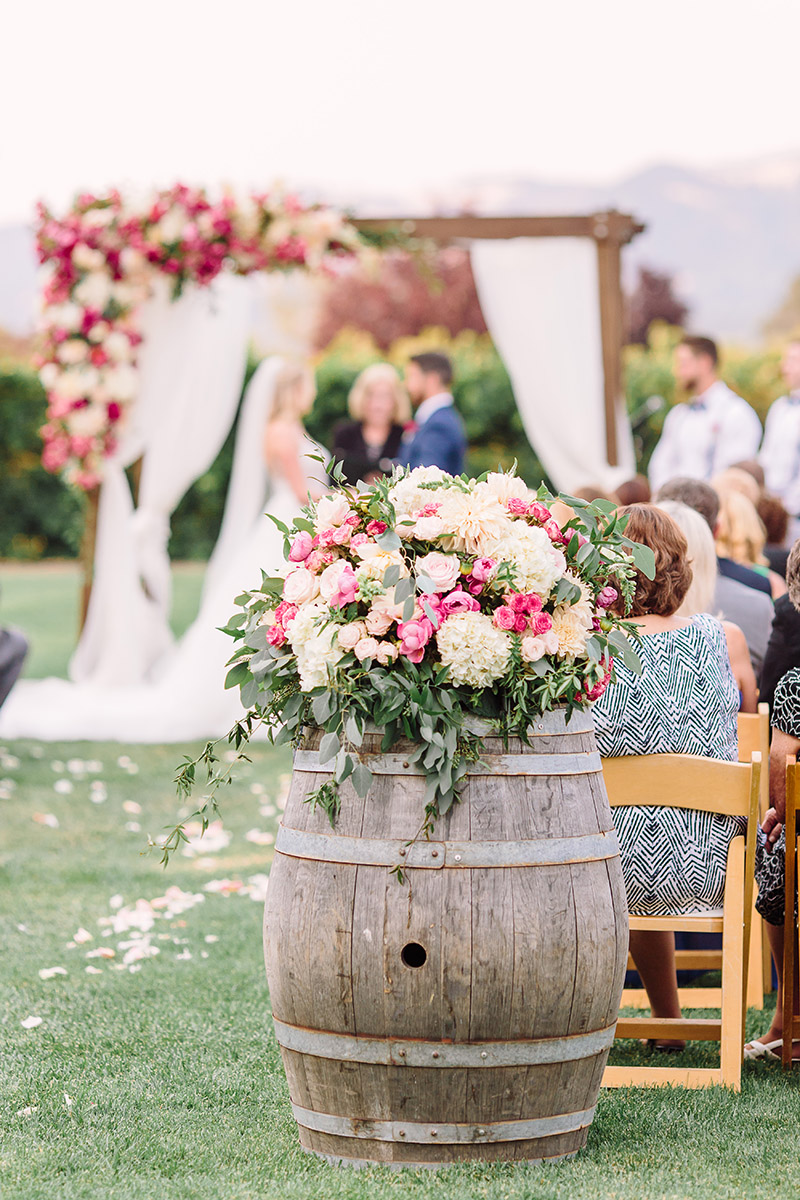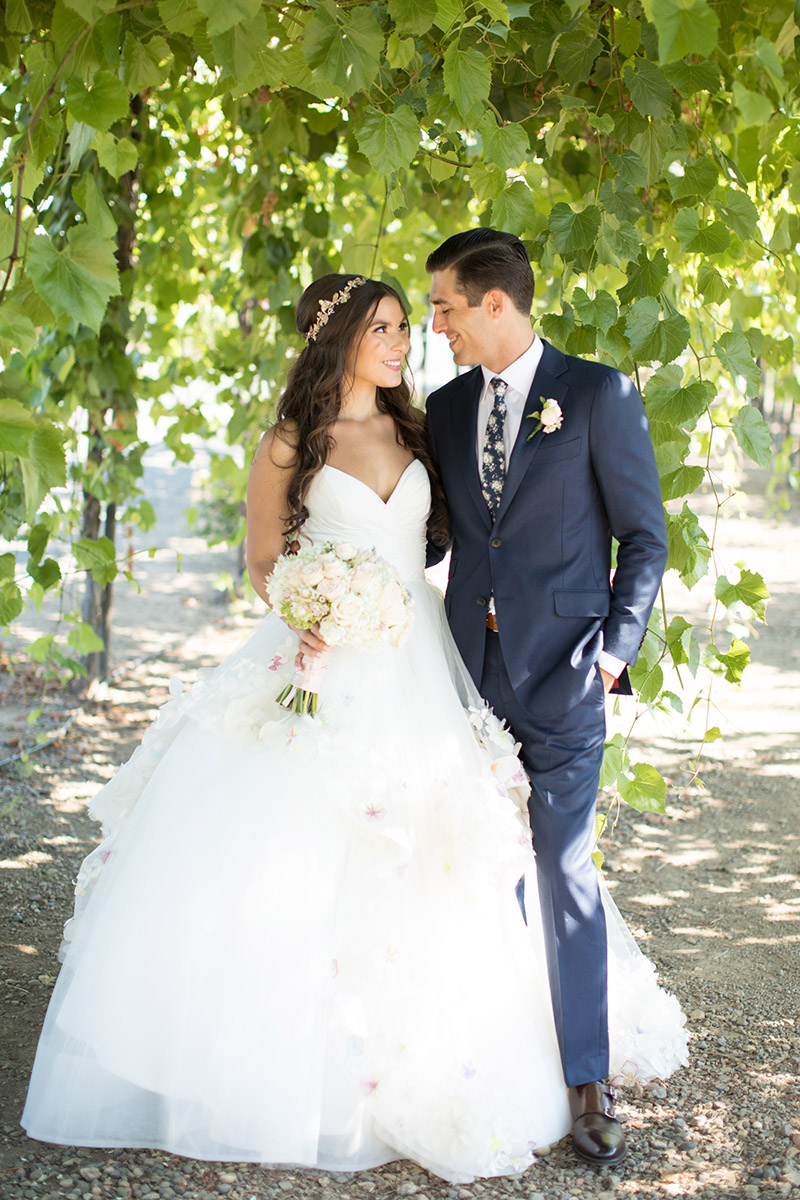 Save The Date - Before It's Too Late!
Mary Noble, Marketing Director of Bright Event Rentals, suggests choosing your venue before you do any other planning. "As a planner, I always told Brides to get their location first before hiring anyone," says Noble. "We get most of our inquiries in the early to late Spring, and venues book up fast." Don't break your own heart by falling in love with the perfect venue before locking in your dates.
It's also important to consider your peak season timing. Peak season for Sonoma weddings and events runs May-October. But if you're a bride looking to save a little bit of extra cash for the honeymoon, consider booking off-season from November-April.
 If you are making your Big Day a destination experience, you might want to consider a weekday wedding and allow your guests to take advantage of their travel on the weekend after the festivities. The team at Wedding Wire lays out the Pro's and Con's of Weekday Weddings that include a budget break, better venue availability and even a more intimate atmosphere for smaller groups!
Request Information - Trentadue as a Wedding Venue
You're the perfect pair. Your food and wine should be too.
Getting married at a Wine Country Venue makes it easy to enjoy incredible food and wine with access so some of the best chefs and wineries in the country. As you gather a mixed crowd, it can be a challenge to pick something that everyone will enjoy, while still sticking to a reasonable budget.
By choosing to have your wine country wedding at a venue like Trentadue, you have a great range of options with spectacular wine grown right at the Estate in Sonoma County. But you can also give your budget a break because booking your wedding at the winery will include a 15% discount on Trentadue wines. From your welcome toast with a glass of Grand Cuvee Sparkling to a selection of Trentadue's coveted La Storia Wines, you'll be able to please a crowd (and yourself) with a selection designed to offers guests an unforgettable tasting experience.
There is certainly no shortage of amazing food in Sonoma, so once you have your wine picked out, planning a delicious menu is next on your list! The experts at The Knot suggest getting your guest head-count settled before planning your meal. Knowing how many mouths to feed will give you a better idea of what style of meal you'll want to serve.
With a long history in Sonoma as a family-owned winery, the event team at Trentadue has relationships with some of the best caterers in town and can always provide tried-and-true referrals for our favorite vendors.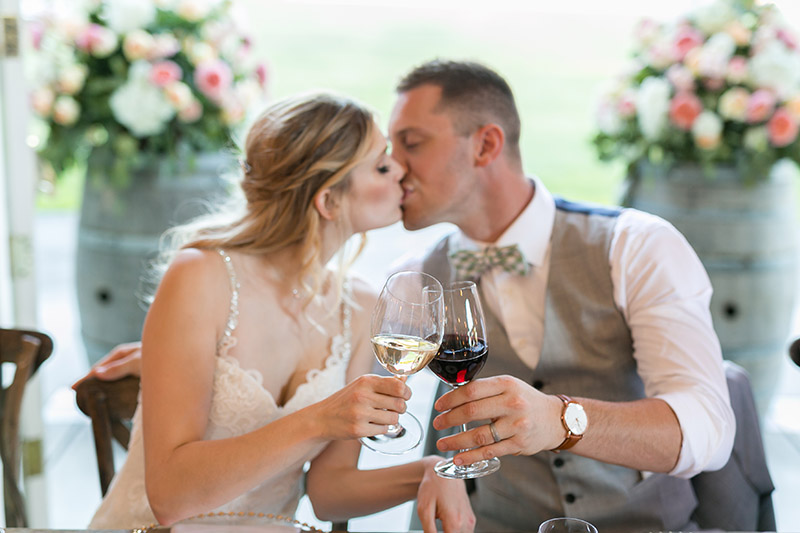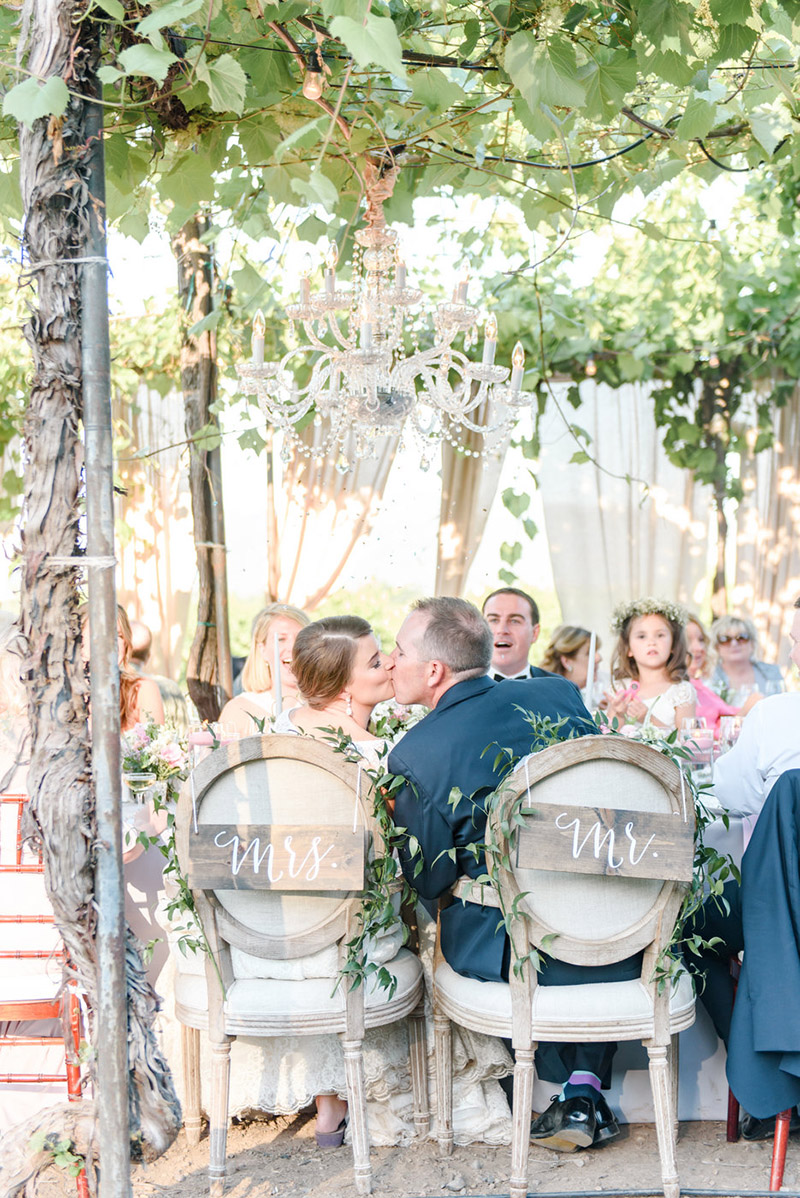 Take the festivities inside, outside or in-between.
Whether your guest list is close friends and family, or extended family or beyond, it's important to have a venue that can cater to the perfect space for any event size.
 Trentadue has six different locations onsite that can accommodate guests anywhere from 28-265 people. Enjoy your ceremony nestled between mature Redwood trees and grape vine arbors on the North Lawn. Take advantage of a fabulous summer wedding on the South Arbor with the lattice covered patio, a ready-to-go dance floor and plenty of space to get down on the dance floor under the starry Wine Country night. Or experience high vaulted ceilings and throw open the picturesque French doors in the Sala de Leon Pavilion to experience the best of Alexander Valley in wining, dining and dancing.