About Trentadue
The Trentadue family arrived in Sonoma County long before the region gained a reputation as the Wine Country. Life-long, hands-on agriculturists, Evelyn and Leo Trentadue contributed significantly to the advancement of their region over the years. In 1959, the Trentadues decided to flee the developers encroaching on their apricot and cherry orchards in Sunnyvale, the area known today around the world as Silicon Valley. To preserve their way of life, these hard-working Italian ranchers purchased 208 acres of land in Sonoma County's then remote Alexander Valley.
History
The Trentadue family arrived in Sonoma County long before the region gained a reputation as the Wine Country. Life-long, hands-on agriculturists, Evelyn and Leo Trentadue contributed significantly to the advancement of their region over the years. In 1959, the Trentadues decided to flee the developers encroaching on their apricot and cherry orchards in Sunnyvale, the area known today around the world as Silicon Valley. To preserve their way of life, these hard-working Italian ranchers purchased 208 acres of land in Sonoma County's then remote Alexander Valley.
There was little market for the region's dry-farmed apples, prunes, pears, and grapes in the late 1950s, so land was cheap and plentiful. Scores of ranches were for sale but, because it was blessed with an excellent combination of climate, soil, and water, Leo settled on a special piece of property in the heart of the Alexander Valley. Little did he know what this ranch had once been, much less what it was to become.
The piece of land, which is now home to Trentadue Winery, has a remarkable history. In 1868, a French botanist named Andrew Bouton established Heart's Desire Nursery on this excellent site east of the railroad tracks. With a passion for breeding new and improved strains of fruit trees, Bouton devoted himself to plant propagation, becoming a major supplier of young tree stock to orchardists throughout the western United States. His reputation attracted the attention of a young man named Luther Burbank who visited Bouton frequently. Influenced by Bouton, Burbank conducted his own work in nearby Sebastopol and Santa Rosa.
Geyserville Estate Vineyard
For over 55 years, we have been growing premium wine grapes, with some vines dating back to 1886.  Our farming practices reflect our commitment to exceptional fruit quality and our stewardship of the land from which it comes. We strive to balance the traditions of the area's early Italian growers and the ever-evolving viticulture industry.  Sustainable agriculture is practiced, as we are stewards of our land and utilize all of the elements available to put the most we can offer into each bottle of wine while retaining the viability of our Estate for generations to come.
Winemaking
"My philosophy in a nut shell is to make the best wine possible from the grapes grown on the Trentadue Estate; with the greatest respect to specific Terroir, allowing every vintage and variety to express itself without restriction and intervention. After more than twenty years of making wine I've become to realize that learning is an ongoing process and a never ending quest for that "perfect" wine. The more I learn the more I see the many possibilities for fine tuning both grape growing and the winemaking. Every vintage year brings new specific conditions that need to be evaluated quickly, and experience, "gut feelings" and a dose of some luck will lead to making that perfect wine. In the cellar the wines are made by using the best of what modern winemaking has to offer but those old world methods and practices that have been proven throughout the centuries cannot be forgotten.
A never ending quest of mine is "demystifying" wine by educating and preaching the gospel of simplicity and natural affinity of wine and food to everyday life and anybody's lifestyle. Trentadue is a special place where, family, terroir, food and wine, past and present, take their own unique form and stay in the minds of thousands of winery visitors and loyal Trentadue fans each year."
Cheers! Miro Tcholakov, Winemaker
Meet the Team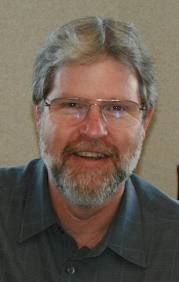 Jim DeBonis
Chief Executive Officer
Jim DeBonis is our Chief Executive Officer, overseeing all aspects of Trentadue Winery. He is chiefly responsible for creating and executing strategic business plans which ensure the Trentadue legacy lives on for years to come.

Born and raised in Sonoma County, he grew up in this rich agricultural region and was exposed to vineyards and wine at a very early age. Working on his grandfather's ranch he led his first crew at just 12 years of age. The combination of Jim's early exposure to winemaking and viticulture, years of study and leadership experience and passion for wine and commitment to the region makes him an ideal leader of our winery family.

"Being part of the wine industry is core to my life. The magical blend of art and science, from the vineyard to the dining room table, culminating in the enjoyment of your wine with friends and family is one of the most satisfying things in life." After completing his Bachelor of Science degree at the University of San Francisco and short stint in the high tech industry, Jim returned to where his heart was and started his career in the wine industry in 1987 as Cellar Master at Simi Winery. Jim continued his studies in Winemaking and Viticulture at UC Davis and gained additional responsibilities, becoming a Vice President of Winemaking and Vineyards in 1991. "I had the unique opportunity to develop vineyards in both Alexander and Russian River Valleys and lead teams to create world class award winning wines from them." Jim's responsibilities continued to expand and he joined the team overseeing worldwide operations for Louis Vuitton Moet Hennessy, Simi's parent company, in 1996. Jim went on to hold executive positions at Constellation Brands, Allied Domecq, and Beam Wine Estates. In 2008 he founded Ascentia Wine Estates which acquired local wineries Geyser Peak, Buena Vista, Gary Farrell and Washington Wineries, Columbia and Covey Run. "In 2012 I realized I was spending most of my time in the board room or managing investor and banking relationships, I knew I had to get back to where my heart was, in the vineyards and in the cellars."

Jim began consulting with small family owned wineries, helping them with everything from new winery design and layout to renovating older facilities. "While back in a hands-on role I realized I was still missing something essential to me, which was being part of a great team making great wines. When the opportunity at Trentadue Winery presented itself, I did not hesitate for one second." Jim started at Trentadue at the beginning of 2017.

"Having been entrusted with the Trentadue heritage and being part of a great team making outstanding wines from the Estate in the heart of Alexander Valley, I couldn't be happier."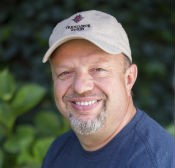 Miro Tcholakov
Vice President of Winemaking Operations
Miro Tcholakov is our Vice President and Director of Winemaking Operations, overseeing all aspects of winemaking; including custom crush and bottling. Chiefly responsible for reinvigorating the Trentadue brand when he came aboard in 1999, Miro has worked tirelessly to take our wines to a new level of quality and prestige.

Born and raised in northern Bulgaria, a region with many millennia of winemaking history, he was exposed to wine and winemaking at a very early age. At his grandfather's side, he learned how to make wine in the tradition of the generations that came before him. The combination of Miro's early exposure to winemaking, years of study and experience, and passion for the art makes him a vital part of our winery family.

"Making wine has been a lifelong dream of mine. After completing my studies in 1990 at the higher Institute of Agriculture in Bulgaria in Agronomy/Viticulture, I traveled to California on an Exchange program in wine business. I continued my education by attending Santa Rosa Junior College and UC Davis, focusing on specific courses in Winemaking and management. My internship started at Dry Creek Vineyards in the summer of 1990 and in nine years of employment, I transitioned through the ranks of Cellar Master and Assistant Winemaker. It was during this time that I fell in love with two distinctively California varietals; Zinfandel and especially Petite Sirah.

I decided to move on and start my career as a head winemaker, accepting an offer from Trentadue Winery in 1999 to take over their winemaking operation. That new opportunity added to my excitement about Zinfandel and Petite Sirah, which have been two long standing staple varietals at Trentadue.

My passionate love affair with Zin and Petite Sirah lead to my election to the Board of Directors of ZAP (Zinfandel Advocates and Producers) and also to the Board of Directors and currently the President of PS(Petite Sirah) I Love you-a nonprofit organization that I helped establish 13 years ago."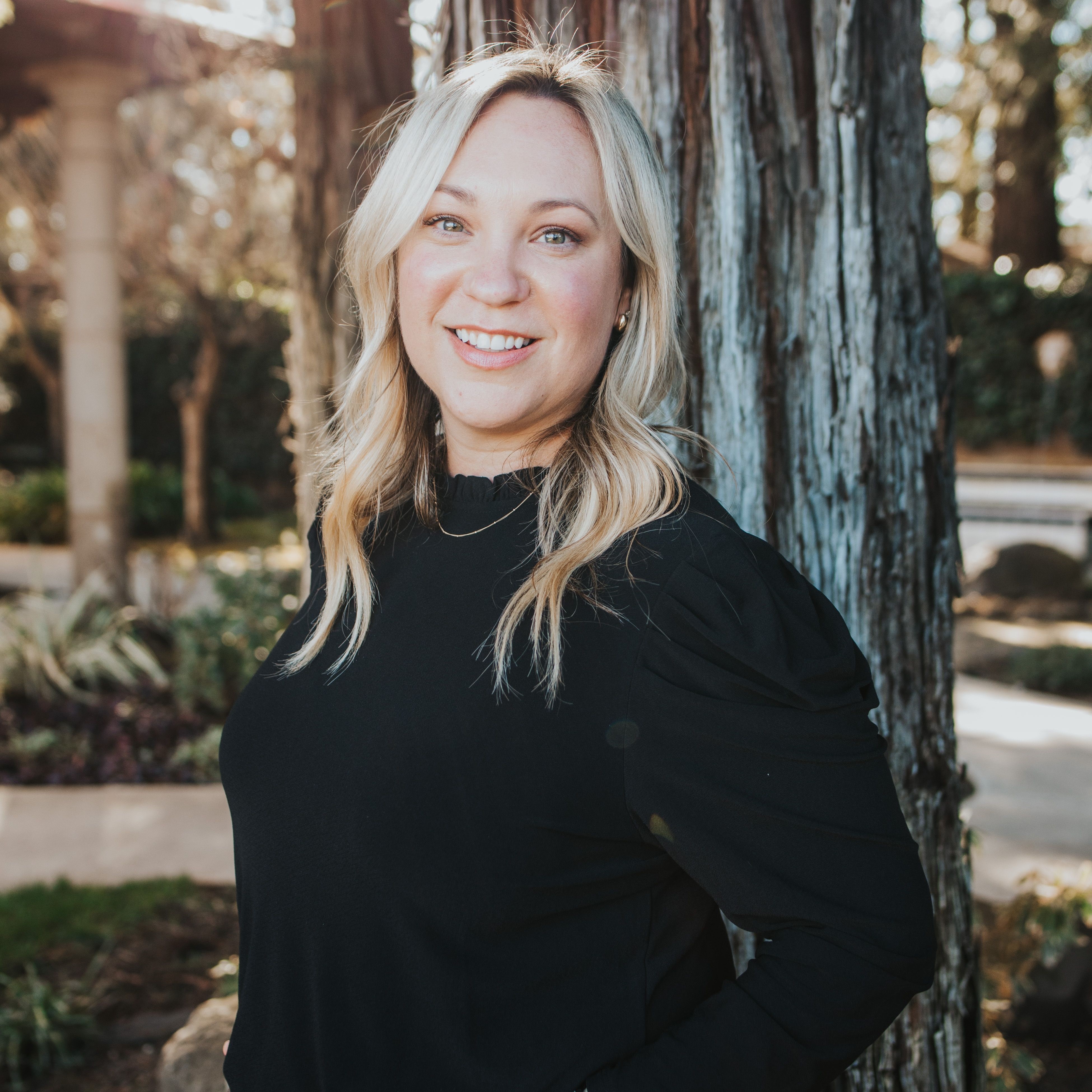 Maryann Pellegrini
Vice President of Finance
Maryann's wide-ranging responsibilities include financial planning, cash flow forecasting, department budgets, and accounting. Her duties expand further as she is a tremendous support system for all winery departments.
​​​​​​​​
No stranger to agriculture, Maryann grew up in a multigenerational Central Valley family farming operation that primarily grows row crops. At a young age Maryann was required to help on the farm and that is when her passion for agriculture began to develop. She spent some time driving tractors and was also put to work in the office where she learned to reconcile bank accounts, enter, and pay bills, and complete payroll… all before graduating from high school. This is where Maryann first realized that business finance is what she wanted to do for the rest of her life. ​​​​​​​​
​​​​​​​​
After graduating from Cal Poly, San Luis Obispo in 2009, with a double major; Bachelor of Science degrees in Agricultural Business and Agricultural Science, Maryann began her career as an Accounting Assistant for a Central Valley farming operation similar to the one her family owns. Fate brought her to Sonoma County and to Trentadue Winery in 2010, when was hired as our Accounting Manager. She was quickly promoted to Controller and is currently our VP of Finance and has been an invaluable asset to our team.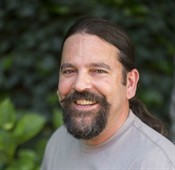 Nick Legg
Assistant Winemaker
Nick Legg is known for his love of Heavy Metal music and his beloved Steeler football team. He is a legendary cellar rat with 25 years of experience.

Nick is a Northern California wine country native and after graduating from Napa High in 1987 he entered the US Army. Honorably discharged in 1991, he immediately went to work in the wine cellars of Conn Creek and Villa Mt. Eden. Upon completion of his AS degree in Viticulture and Oenology, he was promoted to Cellarmaster. In 2002, he moved to the "other side" and has since been the Assistant Winemaker at Trentadue Winery. With over 25 years of experience in the Cellar, Nick is a true asset to Trentadue and a big part of our success since he joined the team.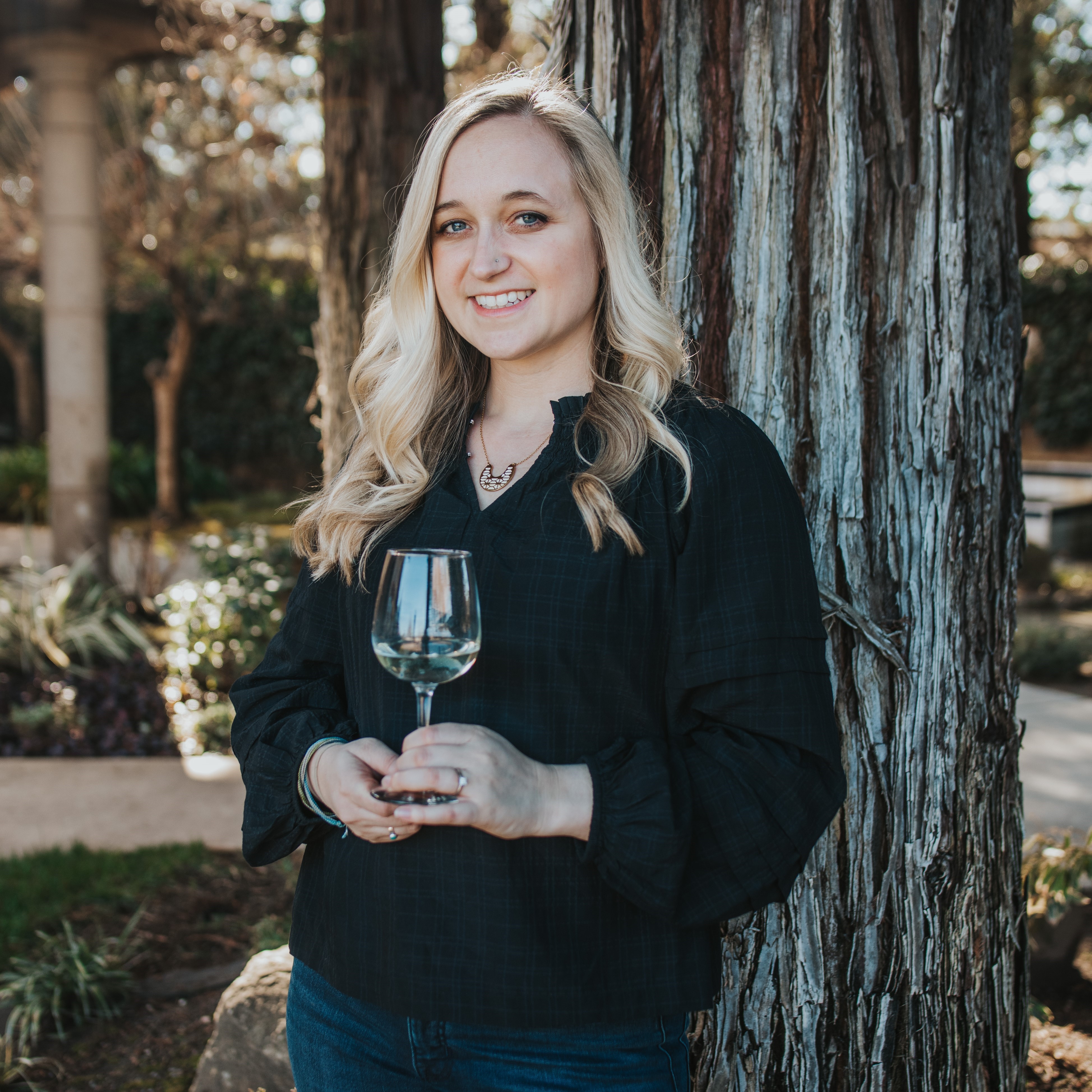 Caitlin Payne
Direct to Consumer Manager
Caitlin was born in the Finger Lakes region of Upstate New York. With her parents she began her journey to California by the age of six, landing in Lexington, Kentucky, and then St. Louis, Missouri where she developed a love of the St. Louis Cardinals and graduated from high school.​​​​​​​​
​​​​​​​​
Her freshman year of college was spent at the University of Missouri, Columbia (AKA Mizzou) where she began as an Accounting major. After realizing she was much too social to be an accountant and the weather in Missouri wasn't for her, she followed her family to California where she obtained her Bachelor's degree in Psychology from Sacramento State.​​​​​​​​
​​​​​​​​
Following graduation, Caitlin moved to Sonoma County to pursue a career in the wine industry and has been here ever since. Her favorite part about working in the wine industry is the relationships she's built, both with others in the industry as well as the guests who visit. In her spare time, she enjoys reading, playing golf, and hanging out with her pets. Caitlin loves being a part of the Trentadue team and providing excellent guest experiences.