Looking to plan a Wine Country Wedding in ? May we suggest considering Sonoma County's Wine Country for your Wine Country Wedding.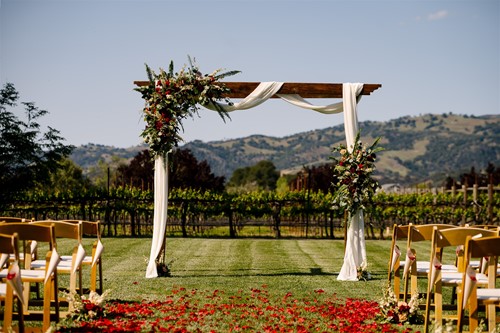 Nestled in the heart of California's beautiful Wine Country, Sonoma County is a picturesque destination for couples seeking a romantic and stunning outdoor wine country setting for their wedding. With its rolling vineyards, serene landscapes, and the warm California sun, Sonoma County is the perfect place to say "I do." Our family-owned gem Trentadue Winery, located in Geyserville, CA offers a great setting for a wine country wedding venue in Sonoma County. In this blog post, we'll explore Trentadue Winery and introduce you to five other family-owned wedding venues in Sonoma that offer unforgettable experiences for your special day.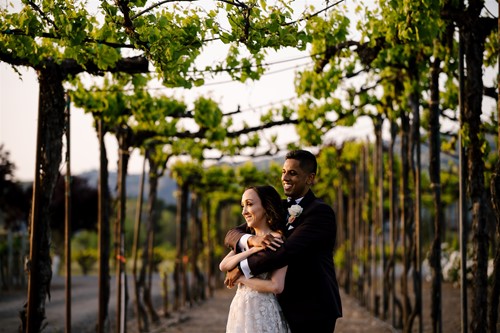 1. Trentadue Winery: A Wine Country Fairytale
Trentadue Winery, a family-owned and operated winery, has been crafting exceptional wines since 1956. This stunning wine country wedding venue is set on 200 acres of vineyards and offers a truly unique and enchanting backdrop for your wedding day. Here's what makes Trentadue Winery so special as you select the best venue for your upcoming California wine country wedding.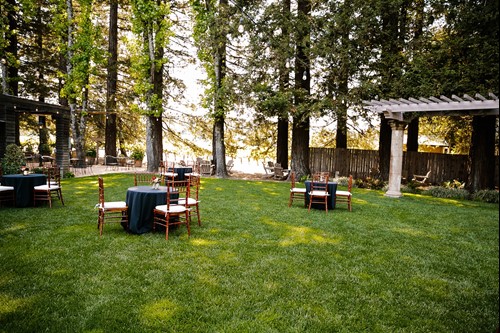 - Stunning Scenery: Say your vows amidst lush vineyards, tranquil gardens, and a beautiful reflection pond that all contribute to an idyllic Sonoma County setting for your wedding at Trentadue Winery.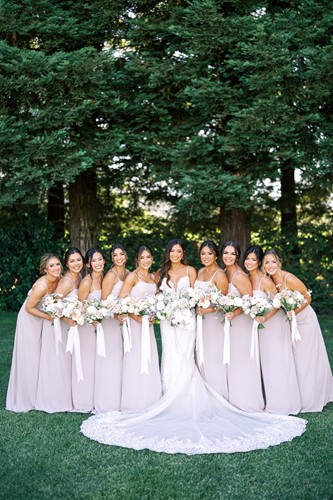 - Award-Winning Wines: Trentadue Winery is known for its exceptional wines, making it a perfect choice for wine enthusiasts who want to celebrate their love with the finest vintages.
- Professional Team: The Trentadue Winery family and their dedicated staff work closely with couples to ensure every detail of your wedding is perfect. We have years of experience hosting and executing endless weddings and know just how to make your day the most fabulous imaginable.
- Indoor and Outdoor Wine Country Wedding Options: Whether you're looking for an outdoor ceremony under the stars or an indoor celebration, Trentadue Winery has you covered.
Now that we've covered Trentadue Winery, let's explore five other family-owned wedding venues in Sonoma:
B.R. Cohn Winery: Situated in the heart of Sonoma Valley, B.R. Cohn Winery offers an intimate and picturesque setting for your wedding. With stunning gardens, vineyards, and a historic olive grove, it's a fantastic choice for wine lovers.
Beltane Ranch: This 105-acre ranch boasts a historic main house, stunning gardens, and the perfect blend of rustic elegance. It's an ideal choice for couples who dream of a wine country wedding with a touch of vintage charm.
Chateau St. Jean: Known for its elegant French-style architecture and beautiful gardens, Chateau St. Jean offers a timeless and sophisticated wedding experience. The chateau's picturesque setting is complemented by its exceptional wines.
The Madrona: Nestled on eight acres of lush gardens in Healdsburg, The Madrona offers an elegant Victorian estate perfect for intimate weddings. The Michelin-starred restaurant adds a culinary touch that's sure to impress your guests.
Sonoma Wine Country is more than just a destination; it's a canvas of natural beauty, exceptional wines, and charming family-owned venues like Trentadue Winery. These venues provide the perfect backdrop for your dream wedding, ensuring a memorable and romantic celebration. Whether you choose Trentadue Winery, B.R. Cohn Winery, Beltane Ranch, Chateau St. Jean, or The Madrona, you can be confident that your special day will be an unforgettable experience in one of the most enchanting places on Earth.
Cheers to a Sonoma Wine Country wedding filled with love, laughter, and cherished memories!