As weather has started to cool and summer comes to an end, the real work will be coming soon with Harvest 2019 over the next couple of months. Our family-owned winery in Sonoma County is a year-round operation. From sleeping vines in the winter, to springtime bud break to full growth through the summer season, everyone is working toward Harvest year after year! We had a chance to sit down with Trentadue Winemaker Miro Tcholakov for a sneak peek behind what's happening in our Alexander Valley vineyards.
Miro has been the winemaker for Trentadue since 1998 and his intimate knowledge of our property and vines is what has made our winery great and always getting better with every vintage. If you've enjoyed a bottle of Trentadue wines in the last two decades, raise a glass to Miro for his dedication to the cultivation of our unique terroir here in Alexander Valley.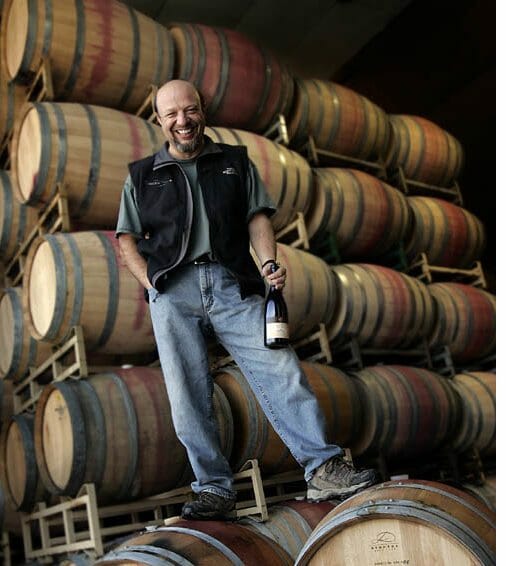 Here's what Miro has to say about our upcoming harvest, and what you should be looking for in your next bottle of Trentadue Wines
What has the 2019 vintage been like thus far?
Other than the unusual rain we had late in the spring the conditions have been OK so far. The late rain was beneficial in terms of delaying irrigation, but it also created more excessive canopy growth that created more work us.
What differences/variances are you expecting to see from last year?
The bud break and the bloom were late in average 2-3 weeks compared to the previous few years (when those events were very early) so harvest this year will begin for us most likely after mid-September. Last year's yields were large across the board, this year the load looks normal to short because the rain and cooler temperatures during the bloom caused low fruit set in some varieties such as Cab, Merlot and Malbec.
What makes the Alexander Valley region so distinctive? How does that play with your winemaking style?
In general Alexander Valley has one of the better terroirs for growing red varieties-Bordeaux and also Zin and Petite Sirah due to warmer day temperatures and still benefitting from the cooling effect of the Pacific at night. That diurnal temperature change combined with great soils is a winning combo for making great wines with solid structure and ripe character, color, etc.
What varietal do you see shining the best this year?
I think so far we may have a very good year for Zinfandel. Zinfandel was affected the most from the previously very early years because most of the ripening happened during the long days and short nights of the summer and yearly fall and also the frequent heat waves were not a positive thing as well since Zin is very sensitive to heat stress. We may see also a very good year for merlot as well. Let's just hope that the weather will cooperate until the end and provide us with no heat waves and steady moderate temperature through the end of harvest.
What has been one of the wines you've loved seeing "grow into its own".
Our newest addition to the Portfolio - Montepulciano- seems to be the new favorite of the staff and also the Sangiovese became even more of a star lately.
If you were going to open a bottle today, what Trentadue wine would you opt for?
Our 2016 La Storia Merlot tastes fantastic right now. From the older vintages 2006 La Storia Petite Sirah is right at that Golden age for those who still have some. (We may or may not have some in our cellar stash if you call the tasting room!)