This summer has been a much different experience for all of us as we navigate the current situation, but most noticeably here at Trentadue is the lack of music and dancing on Thursday nights. Happy Hour Thursday is one of our favorite parts of summer and we deeply miss being able to host these events…so we decided to help you host your own Happy Hour right at home (and it doesn't even have to be on Thursday). Each week we will feature a new blog post featuring wine, food and music pairings that will bring our Thursday night Happy Hours directly to you! See below for our recommendations for this week's Happy Hour!
Start with the wine - NV Grand Cuveé Sparkling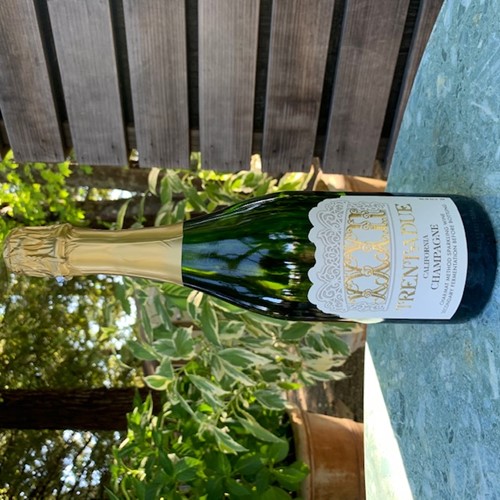 The most important part of creating your Home Happy Hour experience is selecting your wine. One of our most festive Happy Hour favorites is our Grand Cuveé Sparkling Wine. It is crisp, refreshing, effervescent and a great way to kick off your Home Happy Hour series. This wine is made from French Colombard grapes from the Mendocino and Lodi regions of California using the Charmat method, resulting in a slightly sweet, mellow style sparkling wine with clean fruitiness and balanced acidity. The delicately layered flavors of pear and green apple make this sparkling wine great for any occasion, especially your Home Happy Hour!
Need to stock up? Order on Thursdays using promo code HAPPYHOUR to receive Happy Hour savings on select Happy Hour wines, including our Grand Cuveé Sparkling.  Get yours here! 
Next, the food - Baked Brie with Honey Drizzle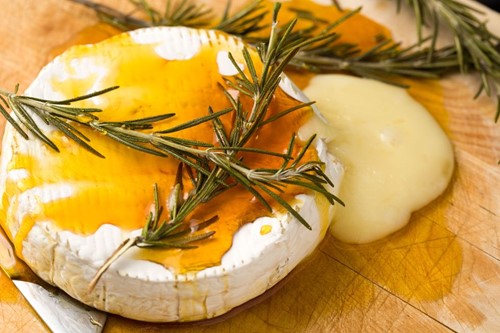 The great thing about sparkling wines in general is that they pair well with just about any type of food as the bubbles act as a natural palate cleanser between bites. One of our favorite dishes to pair with our Grand Cuveé Sparkling Wine is a simple baked brie. This is easy to put together and only takes a few minutes, which makes it a great addition to your Home Happy Hour experience!
Quick & Easy Baked Brie
Ingredients
8 oz round wheel of brie (we recommend Cowgirl Creamery's Mt. Tam)
2-4 tbsp honey
Sprig of thyme or rosemary

 

(optional garnish)
Crostini or crackers (for serving)
Directions
Preheat oven to 350 degrees F
Place brie on baking sheet lined with parchment paper and drizzle with honey
Bake for 5-10 minutes, or until center becomes soft
Add garnish if desired and serve immediately
Want a little something extra? Add your favorite jam or preserves in addition to the honey. We love a spicy pepper jelly to give it a little extra kick!
Last but not least...the music!
Finally, it wouldn't be a true Trentadue Happy Hour experience without music! We've put together a playlist that perfectly complements the wine and food pairings for your Home Happy Hour this week.
Show us how you're enjoying your Home Happy Hour by tagging us in your photos and videos and using #TrentadueDanceParty!
Stay tuned for more Happy Hour suggestions next week. Cheers!