Geyserville, located in Sonoma County about ten minutes North of Healdsburg has endless things to do for both tourists and locals alike.  Trentadue Winery is a family-owned Sonoma County Winey located in Geyserville and since we get questions from guests about Geyserville Things to do we wanted to share a guide with some of our favorite things to do in Geyserville.
Follow along for more ideas and when planning your trip to Healdsburg or Geyserville please plan a wine tasting or gondola tour at Trentadue Winery as well. Both are available via TOCK or on our website here.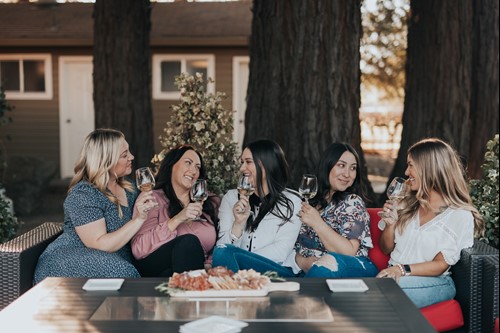 The Best Restaurants in Geyserville
Whatever you do when you visit Geyserville enjoying a meal at one of our amazing restaurants is not to be missed. A few of our favorites include: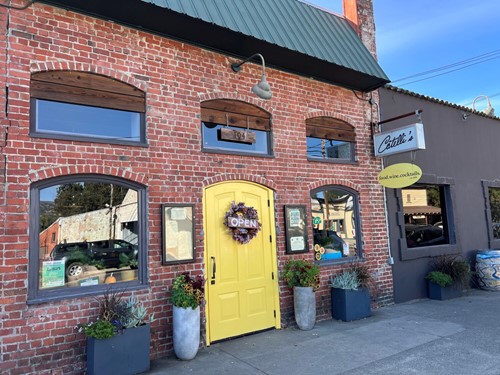 Catelli's where you can enjoy delicious Italian cuisine in a beyond charming setting with both indoor and outdoor garden dining.
Pizza lovers won't want to miss Diavola Pizza and their delicious soft serve ice cream.
Foodies, for a very high-end Michelin dining experience visit the newly opened Cyrus Restaurant.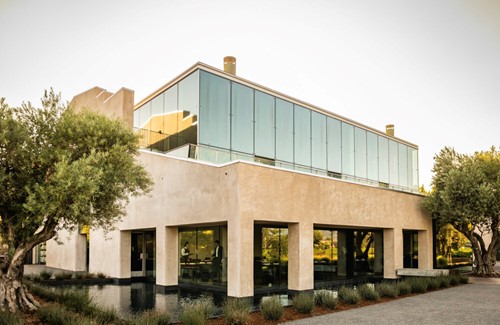 The Restaurant at Francis Ford Coppola Winery is also great with lovely views and delicious food. 
Coffee at coffee shop Fermada.
See some more favorite Geyserville Restaurants from a local blogger we adore, The JetSettting Fashionista her dining guide here
Shop in historic downtown Geyserville
In addition to dining and wine tasting in Geyserville, we have some great shopping. The town is about two blocks in length, so won't take you very long to explore but with a great antique shop, a hat store and some other great stores to grab souvenirs at you'll enjoy browsing and fining a souvenir or two to take home with you! A few we suggest you explore are: 
Gin'gilli's Vintage Home

Bosworth & Son Store
 Other fun unique things to do in Geyserville
In addition to dining and wine tasting a few other unique things to do in Geyserville include: 
Experience a Gondola Vineyard Tour followed by a wine tasting at Trentadue Winery. This is offered during the summer only and advanced reservations are required (parties of 6+). This is a great activity for families, team outings, a bachelor or bachelorette party or just a group looking to do something unique vs. your typical winery visit. The experience is $40 per person followed by a wine tastings. Book your Gondola tour by calling the tasting room at 707-433-3104.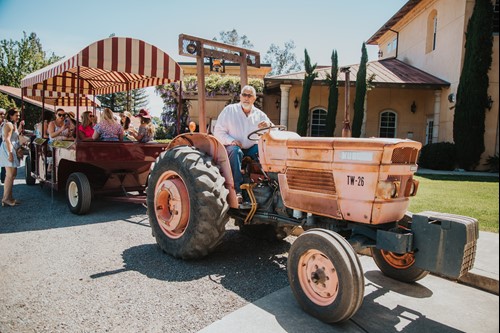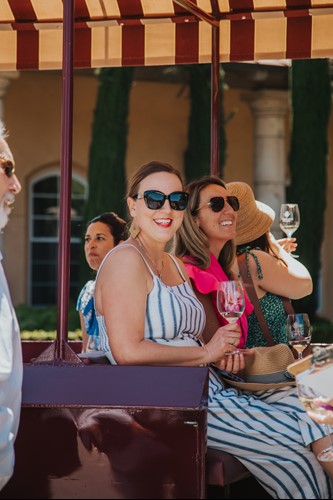 Gamble at River Rock Casino This is another fun activity not everything thinks of when planning a trip to Wine Country. River Rock Casinoa has great restaurants, a spa and ov course endless gambling fun to be had! 
Enjoy a Happy Hour with Live Music at Trentadue. Every summer we host happy hours which include a local food truck and live music. The line up for 2023 is on our website here.  We hope you'll join us for one if not a few of these fun festive evenings!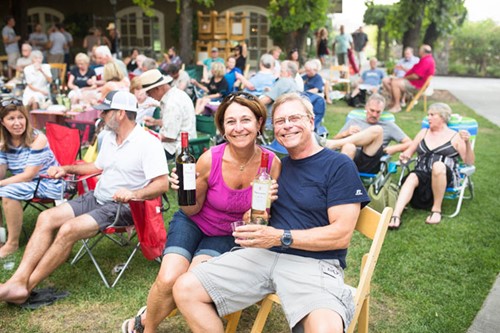 Plan a family pool day at Francis Ford Coppola Winery. The Coppola Pool is one of the best activities outside of wine tasting in the area. Note advanced reservations must be made (they open the pool in the Spring) and dates sell out so plan in advance.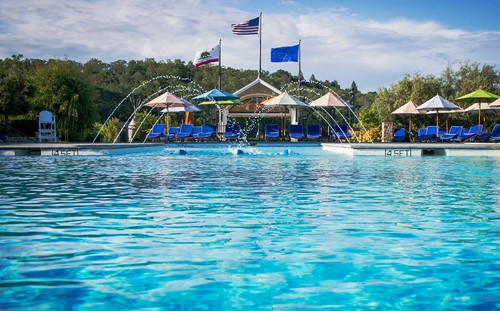 Where to Wine Taste in Geyserville 
If you're looking to wine taste in downtown Geyserville, you can park your car and wander. There are 5-6 tasting rooms which are all AMAZING and we adore!
Pech Merle
Locals Tasting Room
Other wineries to visit in Geyserville, CA. A few of our favorite wineries outside of the downtown area include:
Alexander Valley Vineyards
deLorimier Winery